The IPU Bookshop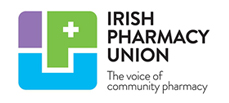 The IPU Bookshop is curated by Professional Books exclusively for members if the Irish Pharmacy Union.
Our pledge to the IPU is to ensure that all IPU members get the best prices available on all books required to satisfy the current PSI requirements. (Click HERE to download the PSI Inspection Checklist)
Our carefully selected packs give members extra savings and you can choose to pay by Pounds or Euros - just change the currency in the top right hand corner of this page to see the prices in Euros.
If you are not a member of the IPU and would like to join to get access to these special prices, please contact the Membership Secretary at the IPU.
Non-members placing orders at these exclusive prices will be subject to additional charges. You must have a EORI number when placing an order.